Merry Christmas and a Happy New Year to you! We have had a very busy year here at Friends for Pets with lots of pets being cared for by established and new franchises. This year we have seen Meryl take over the North Bristol franchise, Chantelle take over the Chew Valley and North Somerset franchise and Amanda take on the Hertfordshire area! We would also like to congratulate Tania, our Cardiff manager, on her marriage to her new husband Matt and Julia, our Bath and & Bradford-on-Avon team franchise owner on the birth of baby Martha. With growth of the company it means that we are able to cater for more and more pets needs but still keeping it confined to local areas using local pet carers and managers.
From all of us here at Friends for Pets we wish you a Happy Christmas and New Year, please accept a Chrismas card from us all available by clicking here.
Thanks to you for your continued custom and support we couldn't do it without you!
The Friends for Pets team! X
We have a new website!
After a long overdue overhaul we have updated our website. It is still a work in progress with new bits and pieces being added frequently. But we are very pleased with the result. If you haven't seen it already then please have a look at www.friendsforpets.co.uk any constructive criticism or any bits you would like to see added to help us improve it is also welcome.
Find us on Social Media at:
If you have any social media accounts we have lots of extra info, pictures of our clients and lots of news through out social media pages. If you would like to follow us our details are:- See you on Facebook at: https://www.facebook.com/FriendsforPets?ref=hl
See you on LinkedIn at: http://www.linkedin.com/company/friends-for-pets
Follow and Tweet us on Twitter at: https://twitter.com/FriendsforPets
Christmas Office Hours
We are shutting our offices from Friday 19th December at 5pm until Monday 5th January at 9am. We will be working all through Christmas though providing pet care but have very limited spaces left now particularly for overnight dog boarding. If you need any help with your pets during this time then please get in touch with your local office as soon as possible. Phones and emails will be checked during this time for anything urgent if your pet is booked in with us over the Christmas period but for non-urgent matters we will get back to you on 5th January.
Focus on Chew Valley
The Friends for pets North Somerset & Chew Valley team is rapidly expanding and we are now able to cover a wide area including but not limited to Weston super mare, Congresbury, Yatton, Clevedon and all the areas in between, we also have pet carers in Weston-super-Mare, Congresbury, Felton, Wrington, Ubley and other areas in the Chew Valley and North Somerset.
We are always looking for new Team members so if you or anyone you know would like a flexible, fun job working with wonderful animals then please get in touch.
We have some wonderful areas to walk and are very lucky to be surrounded by beaches, lovely wooded areas, big open fields and loads of other great locations that are a dogs dream. We do a lot of lovely walks in the area but we also have a wide range of other services for all animals, including home from home boarding, doggy day care, pet visiting in clients homes, House/pet sitting and also small animal boarding.
If you choose home from home boarding with Friends For Pets be assured your pets are having a great time, weather they are getting to play with a pet carers dog (like my lively Doberman Bow) or prefer to spend there time without other dogs but getting lots of fuss from us we will make sure they having a lovely holiday too.
Charity Calendar
As some of you who follow us on facebook may already know we have just finished running our annual charity calendar competition. Our facebook 'likers' submit a picture of their pet and then the pictures with the most likes are included in our calendar. This year all profits raised from the calendar sales will be donated to Four paws Animal Rescue in South Wales (http://fourpawsanimalrescue.org.uk/) so we can help some unluckier pets have a great Christmas. If you would like to order a calendar please email Amy on office@friendsforpets.co.uk for more information.
Recruitment
We are desperately looking for pet carers in the Wells, Chew Valley, Cardiff and Cheddar areas who are able to offer dog boarding either day or overnight in their own homes. For more information please contact your local branch or have a look at http://www.friendsforpets.co.uk/animal-jobs/
Team Contact Details
Bath – Sarah 07474 066361 or bathoffice@friendsforpets.co.uk
Bradford–on–Avon – Michele 07964 850452 or bradfordonavon@friendsforpets.co.uk
Cardiff – Tania 07502 316670 or cardiff@friendsforpets.co.uk
Cheddar – Amy 07584 050544 or cheddar@friendsforpets.co.uk
Chew Valley & North Somerset – Chantelle 07780 707542 or chewvalley@friendsforpets.co.uk
Frome – Michele 07964 850452 or frome@friendsforpets.co.uk
Hertfordshire – Amanda 07825 777176 or hertfordshire@friendsforpets.co.uk
North Bristol – Tania 07502 316670 or bristol@friendsforpets.co.uk
North London – Amanda 07825 777176 or northlondon@friendsforpets.co.uk
South Bristol – Jim 07780 446434 or southbristol@friendsforpets.co.uk
Wells – Chantelle 07780 707542 wells@friendsforpets.co.uk
Other Enquiries or Franchise Enquires – becca@friendsforpets.co.uk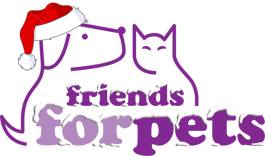 All the Best from
Friends for Pets