Find out if we cover your area
Become a Petcarer!
Do you want a work from home-based job that fits around other work and personal commitments? Do you want to benefit from the companionship of looking after a pet without the commitment of owning one? We are looking to recruit honest, reliable animal lovers to help us provide pet care services to the local communities. The role is a part-time, self-employed, flexible job enabling you to decide when you work. You will find yourself benefitting from companionship (not just from the pet's, but pet owners, other FFP team members and other dog owners you meet on walks), a healthier lifestyle (one of our pet carers lost four stone in their first year of working with us!) and a financial benefit you wouldn't get with looking after a friend's dog or from working through a big online agency. You will receive full training and support as you require. Please note that we are aware that a recruitment site pulls this webpage on to their site without control from us so please always check with your local branch that they are recruiting through our 'contact us' page. If we do not have a franchise in your area which you can join and you are interested in taking on your own please see our dedicated
franchise pages.
Become a Home Boarder or Day Carer
With the introduction of The Animal Welfare (Licensing of Activities Involving Animals)(England) Regulations 2018 if you would like to offer some occasional dog boarding but are 'out of scope' to be covered by your own license you are able to be covered by our licenses. If you want to do more dog boarding for us we will help you get your own boarding license to be an 'inscope' host with us. We hold a license with the council in each Local Authority that we offer home boarding or day care in. We will provide you with training, CPD, all paperwork, carry out your home and garden inspections to ensure the conditions meet Schedule 2 and 4 of the guidance, offer 24/7 support and insurance. In Wales we will set you up with your own dog boarding license in accordance with the Animal Boarding Establishments Act 1963.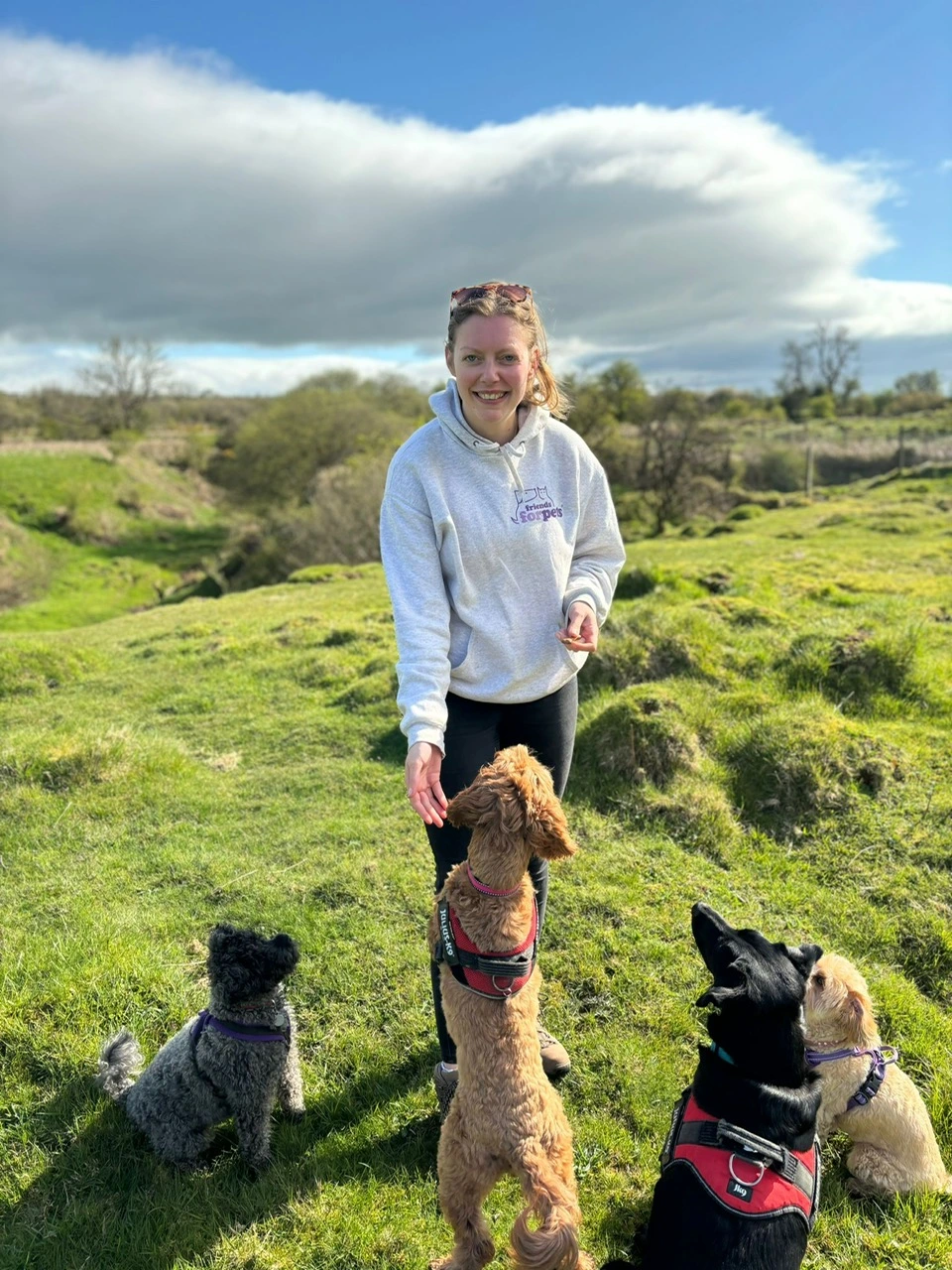 We are looking for past and present dog owners to help us in our current areas of operation. You must:-
Be able to drive and have access to your own car if you wish to offer dog walking or pet visits
Be available at lunchtimes on weekdays if you wish to offer dog walking
Have your own private home if you wish to provide dog boarding
Be at home for the majority of the day if you wish to offer overnight or day dog boarding
Have a fully enclosed garden attached to your home if you wish to offer overnight or day dog boarding
Have a non-smoking household if you wish to offer overnight or day dog boarding
Be comfortable with using email to communicate and using basic internet tools
Enjoy dog walking and spending time with a range of pets!
How it Works.
Fill out our online application form.
You can decide what species and breeds of pet you will look after.
If you are shortlisted, we will contact you and arrange for you to attend an informal interview with one of the senior team.
If you wish to offer dog boarding we will carry out a short home and garden inspection at your property and run through a risk assessment with you. Most pet carers will operate through our dog boarding licenses on our Primary Authority Agreement. However, if you wish to carry out a lot of your own boarding then we will help and support you to obtain your own Dog Boarding License with your local Authority.
We will provide you with all the necessary paperwork and offer you training in lots of different aspects of pet care and how we operate including the chance to attend Pet First Aid Training with our qualified Pet First Aid Instructor.
You will start providing your services to us!
Prior to every booking we gather as much information about the owner's requirements and their pet as possible before contacting you to see if you can help us.
You will get the opportunity to meet every client and pet before confirming that you wish to carry out the booking.
If you are not happy to carry out the booking after meeting the pet, that is no problem as we can usually offer the booking to an alternate pet carer.
Once you are carrying out the bookings for us we are here to support and help you should you have any worries or need any help.
We are able to offer back up pet carers to help you in times of illness or if you need time off for anything.
If you are interested in joining your local team and have specific questions about the role please get in touch with your local office.