Find out if we cover your area
Our Pet Business Mentorship
We can provide you with tailored advice to start or grow your pet business
If you would like help with your own pet business our Pet Business Experts can help you start and develop your own business. Not only have our managers had extensive years of experience in the Pet Care Industry we also hold some of the most Qualfied Pet Experts in the UK. We have experience not only with the set up and day to day running of pet businesses we have also worked assisting the government with development and application of Animal Welfare Policies directly affecting the UK Pet Care Industry. We can provide face-face, skype and written reports to suit your needs. For more information on what we can offer and to find out our current availablility and waiting list time for some help please contact
headoffice@friendsforpets.co.uk
Example topics we can help with.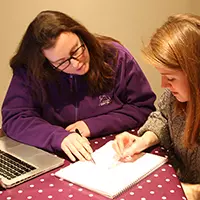 Business Set Up
Marketing support
Growth of your business
Recruitment of staff
Bookings Management and Scheduling
Health and Safety
Animal Health and Welfare
Client and Pet Security
Animal Handling
Animal Biology
Behaviour and Communcation
Pet First Aid
Pricing and Costs
Dog Breeds
Common Day to Day Issues and Problems
Law, Licensing and Primary Authority
Feedback about our Pet Business Mentorship
"Unique service from a team of very helpful and knowledgeable people! They helped me overcome a specific problem with my business and since using them I have seen my business grow and double it's turnover" GJ
X
You are now added to our mailing list.
You can unsubscribe at anytime.