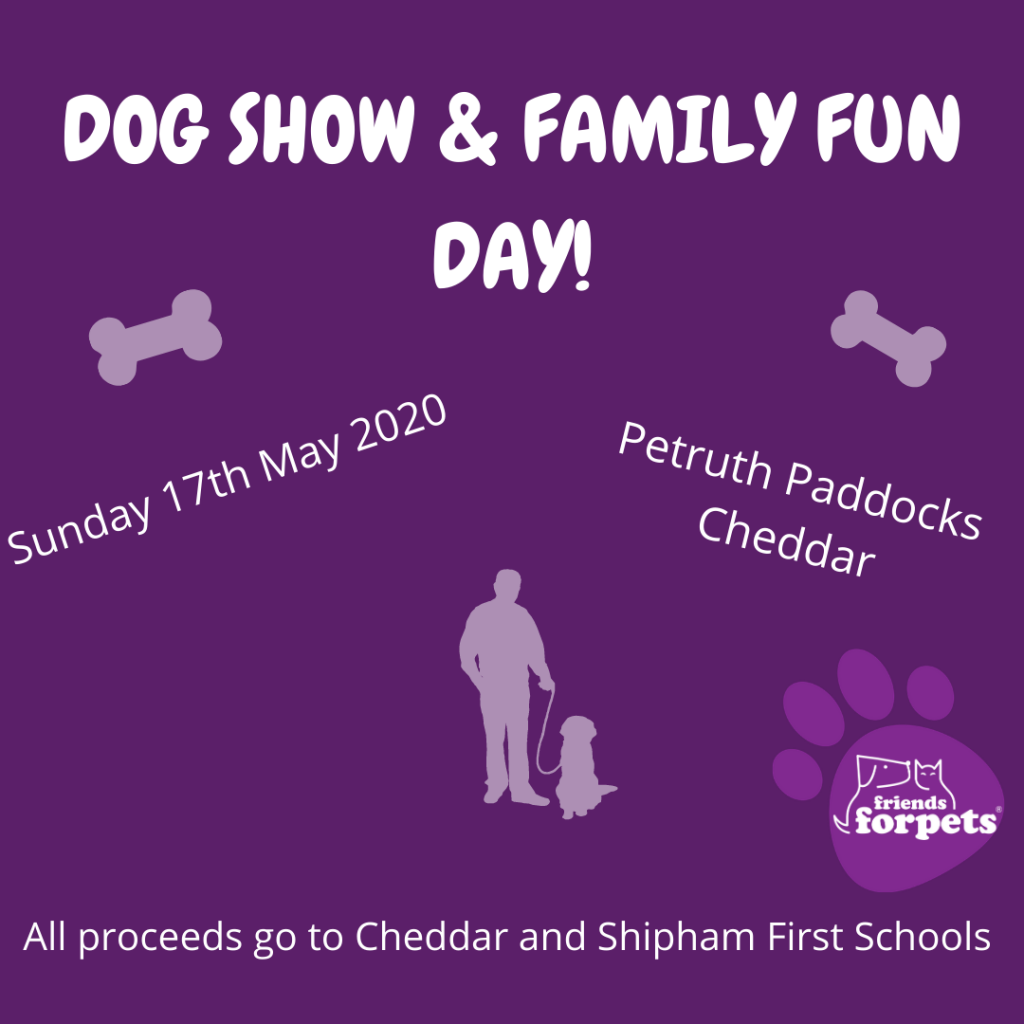 We are so excited to be in the midst of planning and preparing for our annual Friends For Pets Dog show and family fun day. Sunday 17th May 11-4pm and all for a good cause; raising much needed funds for two of our local pre and primary schools.
It should be fantastic – hosted at Petruth Paddocks Camping ground in Cheddar there will be plenty of space and lots to keep everyone in family entertained. There will be all sorts of stalls from cakes to cards as well as some delicious food and drink offerings. Also, we will have several animal charities, pet products and of course animal (and human) displays and demonstrations – a perfect day out!
Also, it is the perfect chance to get up close and personal with our franchisees and the team from Head Office and find out what life is like running a Friends For Pets franchise.