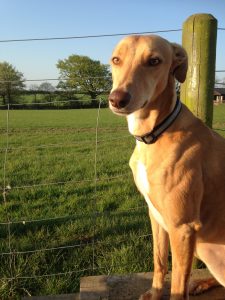 Friends For Pets is a unique company offering a specialist service and a high level of care unrivalled in the pet care industry.
As the company was established by an animal lover and pet owner it is understandable that animal welfare has always been at the centre of the vision for this business. Becca Wilson (the founder and CEO of FFP) completed an MSc in Animal Science specialising in Animal Behaviour & Welfare and has many years experience teaching students from further education right through to qualified vets. Her desire is to ensure that everyone has the necessary skills to ensure that any animal in their care is looked after to the highest degree possible.
As a result, the team of pet carers working across the franchise are extremely well trained and prepared for the work that they do. As well as interviewing and selecting the most dedicated pet lovers, all new carers receive comprehensive online training as well as access to the regular pet first aid courses run by "The Pet Academy" a sister company to FFP.
It is also refreshing that FFP put client's security ahead of their need for self promotion. It is a specific requirement that the pet carers travel in unmarked vehicles to ensure that the owners absence is not advertised by the presence of a "dog walking while you're away" van. The Managers and team at Head Office also work extremely hard to ensure that the clients needs are always met by being responsive to changes and using the large number of pet carers that have been built up over the years to ensure that no-one is left without care for their pet.
There are many reasons to choose Friends For Pets, but the overwhelming one must be a feeling a reassurance that your pet will be looked after by people you can trust and rely on to ensure that at all times your needs are being met.