Why Choose our Pet Franchise?
Find out if we cover your area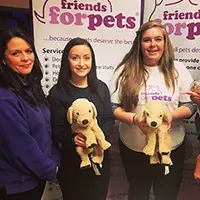 Over recent years, increasing numbers of homes have become dual-income households making it more difficult to own dogs. People are staying single for longer and having children later in life so may get a pet in the meantime. People are out of the house for longer, working longer hours and have busy lifestyles so are increasingly unable to provide the amount of exercise that a dog needs. The Aging population in the UK means that more older people are getting pets for company but are often unable to provide them with the appropriate amount of exercise required. Older small pets such as elderly cats or younger kittens are unable to be left for long periods so people are having to find options for pet care. Pet's not only benefit from a health and welfare perspective but also from a behavioural perspective by having a dog walker or pet sitter involved in their care. Pet Owners feel less guilty and have more time. Pet Owners are aware that there is growing concern about obesity in pets and dog walking as well as a healthy diet can help to overcome this. People are therefore willing to spend money on improving and maintaining the health of their dog.
Since the launch of our business in 2008, we have seen a huge change in the pet care industry. Not only has the need for dog walkers and pet sitters risen but so have the number of competitive businesses providing these services. Whilst there are plenty of good companies, there are many bad ones. Unfortunately there are no current trade standards for pet sitters and dog walkers however Friends for Pets are working with a governmental group to develop some. Clients look for qualified, professional individuals with an exceptional reputation. On launch of your Friends for Pets pet sitting franchise you will have these qualities!
UK Pet Industry Statistics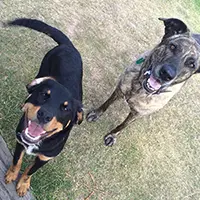 So why choose to work within the Pet Industry?
Pet ownership has been increasing since 2015, with people spending more than £7.9 billion per year on their miniature companions, up more than 150% from early 2000.
People in the United Kingdom spend around £8billion per year on their pets.
Of the more than 3.2 million people that purchased a new pet during the pandemic, 74% of owners said their pet helped them with their mental health, while 5% found owning a pet was too challenging and gave it up to new owners.
The pet industry in the United Kingdom is worth more than £4.5 billion when you combine food, grooming, vet visits, and regular supplies. (Statista)
The market contains more than 12 million dogs and 12 million cats. (Statista)
The share of households owning a pet in the United Kingdom remained relatively stable between 2011/12 and 2017/18, hovering around an estimated percentage of 47 to 45 percent. However, pet ownership levels peaked to an unprecedented high of 62 percent in 2021/22, likely as a result of the coronavirus pandemic and increased time spent at home.
With more than half of UK households owning at least one pet in 2021/22, dogs and cats were the most common household pets in that year, with an estimated 13 million dogs and 12 million cats living in homes. As of 2020, the United Kingdom was the second highest-ranking European country in terms of its dog population, preceded only by Germany.
As the pet population in the United Kingdom increased in size, so did consumer spending on pet food and pet-related products and services. Spending on pets and related products reached almost eight billion British pounds in 2020, a notable increase from a mere 2.9 billion British pounds in 2005. Among the most expensive pet-related expenditures are veterinary and pet services, which constituted almost four billion British pounds in 2020.
Choosing a Friends for Pets Franchise vs
You become part of an award winning brand with a great reputation
You already have a very strong online presence
You can launch with success immediately (you don't have to build up this success slowly using trial and error methods as you would by yourself)
You get to use a tried and tested business model, marketing materials to grow your business quickly
You get all you need to start your business without incuring any extra expenses
Going it alone
You have to build up your business at an unknown pace and success rate
You will have to spend a lot of money becoming the number one company in your territory
You will have to compete with a Friends for Pets franchisee in your territory
You will have to spend lots of money and time gaining your local authority license
You will not have someone who is there to take you through any situation. No-one will love your business like you do.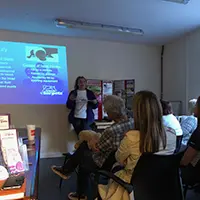 So why choose a Friends for Pets dog walking franchise? Why not just start your own dog walking business? You could, and either of those choices might work out well. However there are a few interesting facts you should be aware of:-
5) There are now nearly 50,000 franchise businesses collectively contributing over £17bn and 710,000 jobs to the country's economy, according to data from the British Franchise Association (BFA) and NatWest.
Kate Pullen, franchise director at NatWest, said: "We know that access to information and insight can be one of the main barriers stopping people from starting their own business – franchising can help reduce the fear factor by cutting down on the unknowns.
Pip Wilkins, the BFA's chief executive, said: "Thanks to franchising, more people are starting their own business and more jobs are being created. These figures show that whatever your background, with the right attitude and ambition you can thrive. Wilkins added: "The sharp increase in under-30s starting their own business is, thanks to the franchise model, bridging the gap between experience and ambition. I'm delighted to see so many younger people realising they have a choice between going it alone or being employed.
Data reveals the continuation of a long-term trend: around 90% of franchisees – who own and operate their business using the brand, systems and support of a larger company – have reported profitability annually for over 20 years running.
710000 people employed in franchising in the UK
93% of franchise units are profitable
Business failure rates are much lower than for other SMEs (less than 1% per annum) - this is why it is easier to get lending to start a franchise than if you were an independent start-up
A franchisor's success is directly dependent on their franchisee's success so you will have our whole hearted support in making your business as successful as possible!
Why choose Friends for Pets dog walking franchise network over another Pet Franchise brand?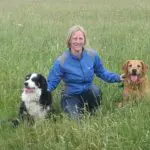 So why choose a Friends for Pets franchise network over another dog walking Franchise? With a Friends for Pets dog walking franchise you have the benefits of:-
The most animal welfare friendly dog walking franchise in the UK - with our qualifications and experience as well as our ethos and methods we are the most animal welfare orientated franchise in the UK
We provide EVERYTHING you need - this includes all of your first home boarding license fees and documents. Other pet franchises need to you to pay for this on top of your initial fee!
Many of our franchisees are multi-unit franchisees - there is opportunity for you to take on multiple territories (there is no charge for the second or third territory, you just have to prove you are a success with the first territory) so the financial rewards are unlimited.
We are innovative - we think outside the box for new marketing methods, operations and introduce new tech to make franchisees businesses more profitable and efficient.
Our training and support is the best in the industry. It is in our interest to include as much as you require to make you a success.
A tried and tested Business model – We know what works and what doesn't work as we have already tried it! This means you can build your business quickly and effectively.
Your own pet franchise territory – You get your own territory where you will not have to compete with another strong competitor, that being another Friends for Pets franchise owner!
A tailored Business Development Strategy – We can help you devise a strategy for the growth of your business depending on your current aims and goals for your business.
We are family friendly – Our unique model enables you to work around your family commitments no matter how young or old your dependents may be!
A brand with an exceptional reputation – You don't have to build your own!
Leads – Not just for walking dogs but the other kind as well for gaining new clients!
Competitively priced - Our dog walking franchise is competitively priced allowing you to take advantage of this business opportunity for an 'affordable' upfront fee.
Home based thus incurring minimum additional overheads and avoiding the daily commute.
Access to our Dog Walking franchise Marketing Strategy – We have a bottomless pit of tried and tested ideas to help you grow your business.
Training – Your initial training, CPD training and your team's trainings programmes enable you to offer your clients an exceptional customer service and become the market leader in your area.
Tailored IT database and bookkeeping system – we have designed our own online system making your business administration as simple as a click of a button!
On-going support – we can provide as much or as little support in all aspects of your business as you require. Your success is our success!
Could you be our next pet franchise success story?
For all your next steps in finding out more about a Friends for Pets franchise get in touch on the below head office email where we can assist in the below and anything else.
Providing a hard copy of our Prospectus (by clicking on the button below).
Book a Phonecall with our Founder.
Attend a Discovery Session with Us at our Head Office near Cheddar in Somerset.
headoffice@friendsforpets.co.uk
One of our Success Stories! – Vicki, Chew Valley and North Somerset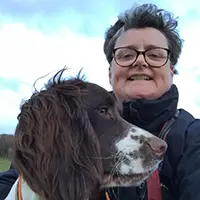 "I bought the Friends for Pets franchise for Chew Valley and North Somerset in January 2019. I'd had a long career in health and social care and was pretty confident about my ability to organise things but I was a novice to the world of pet care services. Looking back buying a Friends for Pets franchise was a very GOOD decision. Firstly, when starting up a dog walking business there is a lot think about. The obvious things are more easy to plan for, but there are a lot of other less obvious things which, if not sorted out, could create more difficulties further down the line. A few people asked me why I would want to pay a % of my turnover to someone else? The answer is obvious – when challenges or problems arise Becca is on the phone, other pet franchise managers are there and they can and have assisted with finding solutions. Not having to worry about how to do some of the basic things like branding, record keeping and basic forms means I was able to go straight into building up my dog walking business and generating new customers, which obviously means income. I think without this I would have ended up with an uninspiring company name, a horrid logo and could have worked for 6months without actually delivering any pet care services and earning any money. I wouldn't have changed my career and set up my own dog walking business without the support of Becca Wilson and Friends for Pets. Tapping into her experience has been invaluable, it made the whole change of lifestyle less risky. It's also really nice to have a team of people who are good fun and have someone to share the ups and downs. I'm really happy I joined the Friends for Pets "family".
X
You are now added to our mailing list.
You can unsubscribe at anytime.