Starting our dog walking franchise.
Find out if we cover your area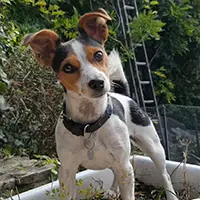 At Friends for Pets, we put the pets in our care and their owners first. We approach each day as if it was our first day on the job and work to set the highest standards of pet care across the UK. We strive to tailor our services to fit with the pet and owner's needs and offer a range of home based animal welfare orientated services for our clients. Pets mean the world to us and we try and give them back the love and happiness that they give to us.
As well as the practical side of the animal care, we also strive to be leaders in using tech to make our customer and franchisee experience as efficient as possible. We have and continue to help improve animal welfare standards in the pet care industry in the UK as a whole. As a network of franchisees and pet carers we are passionate about making sure we are up to date with the current legislation, guidance, training and information to help give the pets in our care the continued improvement of services.
What are we looking for in a potential dog walking franchise owner?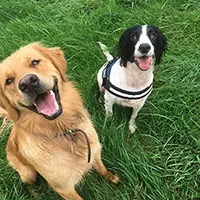 We are looking for very special people to join our pet franchise network. We are looking to recruit people with:-
A desire to own and run their own dog walking business.
A desire to provide the best standard of Pet Care in the Country.
Energy.
Enthusiasm.
A love of animals and a desire to improve Animal Welfare standards in the Pet Care Industry.
Good interpersonal skills.
A pro-active approach to business planning and development.
A want to be the best in their industry.
More animal driven than money driven. Unsurprisingly the more animal driven you are the more successful financially you will be!
Because we are animal welfare and standards of pet care driven rather than money driven we do not accept everyone as a dog walking franchise owner. Deciding to buy a Friends for Pets franchise is a two- way decision between ourselves and you. We have a comprehensive selection process to ensure that the decision is right for everyone involved. But if you think you have the qualities we are looking for then we would love to hear from you.