Find out if we cover your area
Caged Pet Boarding Services.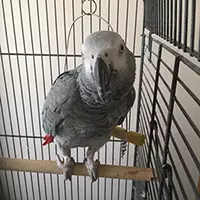 If you have a small furry, feathery or scaly pet, then we can board your small animal in one of our pet carer's homes whilst you are away. We will keep their routine as consistent as possible and give them lots of fuss and attention. For our Small Pet Boarding service we do require that you provide a familiar, suitable cage, tank or hutch for your small pet. We have bird, reptile and rodent experts in our teams ready to care for your pets! Our Small Pet Boarding service is suitable for rabbits, guinea pigs, small birds, hamsters, gerbils, lizards and other small rodents and reptiles. This service is not suitable for cats. For cats we suggest our in client's home pet sitting services instead
Pet Sitting Service
Small boarding benefits
Home from home small pet boarding allowing your pets to have interaction with your pet carer throughout the day.
Keeping your pets routine consistent whilst you are away.
They will have a better holiday than you!
Some feedback about our Small Pet Holiday Boarding Services
"MANY THANKS, SUPER JOB." MP