Find out if we cover your area
Professional Doggy Day Care Services.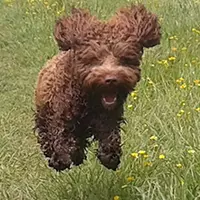 Rather than leaving your dog at home for the day whilst you are out at work, we are able to offer a doggy day care service where your dog will live as part of one of our pet carer's families for the day. We try to find a pet carer that is on your route to work, however if this arrangement doesn't work we may be able to provide a collection and drop off service for your convenience. At doggy day care your dog will enjoy lovely walks, as well as lots of fuss and attention during the day. In accordance with The Animal Welfare (Licensing of Activities Involving Animals) (England) Regulations 2018 we hold a Dog Home Boarding License with each local authority that we offer Home Boarding in. For details on each areas specific license please see that area webpage.
**NEW** Adventure Days (and Adventure half days!)
An extension to our dog day care service, some of our teams are able to take our doggie clients on a day out to an exciting but safe location! We have a variety of beach, forest, mountain walks and other beautiful locations in all of our teams. This will give your dog longer out of your house and is a great alternative to our doggy day care service. For availability please contact your local branch.
Dog Day Care benefits
Company for your dog throughout the day when you are out of the house.
Improvement in behaviour.
It is scientifically proven to reduce stress in dogs that would otherwise be left home alone for the day.
Exercise!
Some feedback about our Dog Day Care
"Jim has been looking after my Labrador now for 6 months. Every time I drop my dog off, he can't wait to see Jim and spend the day with him and other dogs he may be looking after that day. When I first started looking for a dog sitter the most important factor to me was knowing that my dog was in safe hands and when first meeting Jim I felt relaxed and completely at ease knowing this was the case." RM